Localisation means adapting a product or service to a specific market. It involves considering the local culture, social norms and habits that are relevant to the target market in order to provide a smooth user experience. The process entails a series of strategic adjustments across various aspects of a product.
If you are looking for content localisation for your next project, then consider contacting Skrivanek. Our multilingual team of specialists is always ready to help you!
WHAT IS THE DIFFERENCE BETWEEN TRANSLATION AND LOCALISATION?
Translation is the process of converting a text to other languages, preserving the original meaning as closely as possible. Localisation, on the other hand, goes a step beyond by adjusting it to fit the cultural, social, and legal contexts of the target locale.
This localisation encompasses a broader spectrum of changes, including local idioms, graphics, technicalities, and region-specific references that translation alone does not address.
WHAT IS L10N?
"L10n" is an abbreviation for "localisation", following a common pattern in the tech industry where a long word is shortened by taking the first and last letters and indicating the number of omitted letters. Thus, "localisation" becomes "l" + "10 omitted letters" + "n."
WHAT IS INTERNATIONALISATION?
Internationalisation is a response to globalisation. It means designing products, services, and content in a way that can be easily adapted to target audiences that vary in culture and language. Unlike localisation, it is a pre-emptive process.
It involves developing the product so that it can easily be adapted without requiring significant core changes. In software development, the process might involve:
Designing software with text strings separated from the code, allowing them to be easily replaced with different languages.
Enabling the support of various character sets (like Unicode) to accommodate multiple languages, including those with different alphabets or right-to-left text.
Creating a user interface that handles the expansion or contraction of the text after translation.
Ensuring data fields are prepared to handle various formats for dates, times, numbers, addresses, and currencies.
The goal of internationalisation is to create a flexible product framework that reduces the time, effort, and cost involved in localizing the product for different cultures.
ANY QUESTIONS? CONTACT US THROUGH OUR ORDER FORM
WHAT ARE THE BENEFITS OF LOCALISATION?
Localisation offers numerous benefits to businesses that are looking to operate in the global market. Some of these benefits include:
Expanding the potential customer base by offering products to a wider audience;
The user experience is tailored to the cultural context for improved customer satisfaction;
Increased sales and revenue;
An edge over competitors who do not use localisation services;
Improved brand image that builds strong relationships with customers;
Overcoming cultural barriers that prevent a product from being successful in a particular region;
Ensuring legal compliance and avoiding potential fines;
Improved search engine rankings in a given area.
WHY SHOULD YOU LOCALIZE YOUR PRODUCT?
Localizing your product is a strategic investment that, when overlooked, can lead to a potential market failure. When neglecting this, you risk presenting an offer that feels alien to your target audience.
It can result in offending users due to cultural insensitivities, leading to brand damage and loss of trust. A product with an interface only in a foreign language will likely frustrate some users and increase customer service complaints.
Failing to adapt leaves your product vulnerable to competition from local brands. In essence, skipping localisation can make your product invisible in the new market, regardless of its quality.
WHAT ELEMENTS DO YOU NEED TO LOCALIZE?
Various elements require careful consideration during the localisation process to ensure that the content resonates with the target culture in a specific region.
Textual content necessitates accurate translation that reflects local colloquialisms and idioms. The user interface must be adapted to accommodate translated text and align with local aesthetic preferences.
Multimedia, such as images, videos, and audio, need to be reviewed for cultural suitability. They may require slight alteration or even replacement.
Technical components, including date formats, currency, measurement units, and address fields, must adhere to local conventions.
It is crucial to remember about legal requirements. The content must comply with local laws and regulations, including privacy policies, terms of service, and content rating systems.
Even marketing materials, such as advertisements and promotional campaigns, need to be localized to match the consumer behaviour of the region. Those elements make for a successful product that will feel authentic for the end user.
If you do not adapt your products and services properly, it can lead to misunderstandings and frustrated customers and clients. When done properly, localisation helps you connect better with your international audience and build a successful global brand.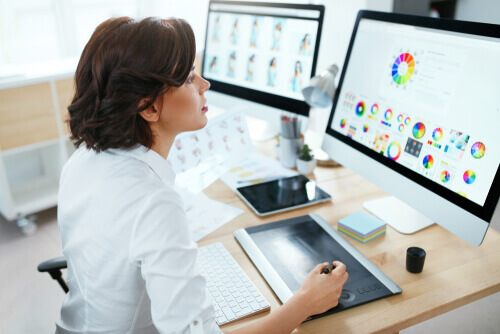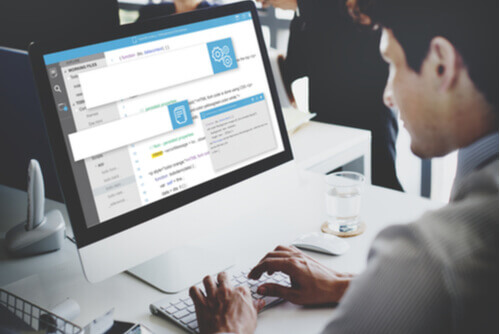 YOUR SUCCESSFUL LOCALISATION PROCESS—A STEP-BY-STEP GUIDE
When your company expands abroad, localisation is a vital step. This process takes time, so it is best to outsource it to Skrivanek—a professional translation agency.
Here are the steps that need to be done to achieve global success:
Choose your market: are you planning to expand into one state, a whole region, or many countries;
Research your target market: check competitors and analyse local customs;
Assemble your team: hire a professional translation agency that has access to dedicated tools and software, or build a team in-house;
Conduct product audit: ensure it supports multiple languages;
Modify design elements: they should suit local preferences;
Translate the content by professional translators: make sure they have subject-matter expertise;
Perform linguistic and functional quality assurance: catch any errors before product roll-out;
Gather feedback from local focus groups: their opinions will help you to refine the localisation;
Conduct a compliance check: ensure the product complies with local rules;
Roll out the product: enjoy the benefits of localisation!
Skrivanek's experts are here to help you gain international success.
WHAT DO WE SPECIALISE IN?
Skrivanek delivers professional website translation and localisation services across more than 100 language combinations, including English and German. We enable businesses to showcase their products to international audiences.
Our linguistic skills are matched by our in-depth sector-specific expertise. The team is made up of professionals with backgrounds in science, medicine, law, finance, technology, and more. This allows us to produce specialized translations in various sectors, including IT, healthcare, legal, engineering, marketing, advertising, and finance.
Our over 30 years of experience has allowed us to work with thousands of satisfied clients. Become one today, by contacting us for a quote!
WHAT OUR CUSTOMERS SAY ABOUT US
1
Vielen Dank für Ihre qualifizierten Übersetzungen und die hervorragende Kundenbetreuung.
Herzlichen Dank für die sehr gute und nette Zusammenarbeit!
Ich empfinde die Zusammenarbeit mit Skrivanek als höchst angenehm. Skrivanek reagiert immer vorbildlich!
Rasch, zuverlässig, kunden- und lösungsorientiert, sehr engagiert. Wir schätzen die Zusammenarbeit mit Skrivanek sehr.
Vielen Dank für die perfekte Unterstützung & tolle Zusammenarbeit in den vergangenen Jahren! Wir freuen uns auf die kommenden Jahre… weiter so!
Super schnelle Bearbeitung und immer bestens informiert!
Alles Bestens, entsprechend erhalten Sie von uns auch viele Aufträge!
NEARLY 30 YEARS OF EXPERIENCE!
We provide professional translations that meet the highest quality standards.
100+
language combinations in portfolio
100%
of our clients would recommend us