Desktop publishing services (DTP) relates to the creation of document layouts. This process involves the suitable distribution of text and graphics that produces a visually appealing and professional look. It has revolutionised the way we publish content, making it accessible for individuals and businesses. Producing high-quality materials without the need for large-scale printing presses has changed the world of document design. Now everything can be done on a personal computer.
When you are working on a multilingual translation project, there is a lot to think about. One thing you should not worry about is the quality of your content. Benefit from our DTP services!
DTP SERVICES FOR TRANSLATION PROJECTS
When translating documents into multiple languages, DTP is an important step in the process. Each language has its own set of characters, line breaks and page layout requirements. The words have different lengths and sometimes are even written from right to left.
Without DTP, it would be very difficult to produce visually appealing translations. It enables us to create documents in multilingual versions, making it an ideal solution for companies that operate in multiple countries.
A HISTORY OF DESKTOP PUBLISHING SERVICES
Desktop publishing traces its roots back to the 1970s, at Xerox's Palo Alto Research Center (PARC). It became more widely recognised with the commercial introduction of the Type Processor One in 1984. This software ran on PCs and showcased a WYSIWYG (What You See Is What You Get) display, marking a significant shift in publishing dynamics.
Before the rise of DTP, TeX, introduced between 1978 and 1979, provided desktop typesetting with limited page makeup facilities. In 1985, the debut of the Apple LaserWriter printer further revolutionised the market. This change was intensified with Aldus's introduction of PageMaker software, which rapidly set the standard in desktop publishing by bringing advanced layout capabilities, overshadowing traditional word processors like Microsoft Word.
Desktop publishing was a significant shift from old typewriters, with their limited typeface and font size options. It allowed designers to produce content on-screen and print it with high precision. While the technology was groundbreaking, early adopters of the PageMaker-LaserWriter-Macintosh 512K system faced numerous challenges, including software crashes and discrepancies between on-screen designs and printed output.
CONTACT US TODAY FOR A FREE QUOTE!
The introduction of the Macintosh II further facilitated the introduction of DTP services. It offered enhanced expandability, multi-monitor display support, and an efficient storage interface. Although Macintosh-based systems initially dominated the market, the subsequent years saw DTP solutions emerge for other platforms, like MS-DOS, the Atari ST, and the Amiga.
In the 21st century, DTP skills have become essential across many fields—from graphic design to marketing and administration. By 2014, Apple computers were continuing their dominance in the publishing sector, and the currently most popular desktop design software is Adobe InDesign.
WHAT DO DTP SERVICES INVOLVE?
The most important components of creating documents using desktop publishing services are layout, design, and typography.
Page layouts: Arranging elements on a page is crucial for the clarity of the document. This includes setting margins and white space, aligning text and images, and determining the flow of content across the pages.
Typography: DTP software provides extensive control over fonts, allowing for customisation in size, style, and spacing. This ensures the content is legible, aesthetically pleasing, and appropriate for its intended audience.
Graphics integration: This allows for the incorporation of various visual elements, from simple icons to complex illustrations. These visuals can be resized, repositioned, and reformatted to fit the design of the publication. Sometimes it might be required to change the original format.
Colour management: DTP tools offer advanced colour settings as the desktop publishers have to make sure that everything looks good. The colours chosen on-screen should match the output, be it on paper or a digital device.
Publication formatting: Whether it is a multipage magazine, a business card, an e-book, or an interactive PDF, then DTP software optimises the content to suit the given format.
Together, these elements make for an effective and impressive document that always provides quality assurance. After creating the documents, it is good to proofread them and test if they look good in print or on various electronic devices. When we send your file back to you, it will be ready to publish.
WHAT IS THE CORRECT DESKTOP PUBLISHING PROCESS FOR TRANSLATIONS?
Optimising your content for a desired format does not end after completing the process for the source language. You also need good layout skills to appropriately format the translated content in order that it looks as professional as the original.
When content is translated from one language to another, the volume of text actually changes. For example, when English is translated into German, the text often expands, taking up more space. Conversely, translating from Arabic to English might result in a shorter text. The layout and design elements need adjustments to accommodate these changes.
A Latin-based language will have a different typography needs than one using Cyrillic, Arabic, or Chinese characters. Selecting a suitable font that is legible and retains the aesthetics of the original content is a real challenge. Additionally, some languages, like Arabic and Hebrew, are written and read from right to left, which means the entire layout, including the images, captions, page numbers, and even tables, must be mirrored.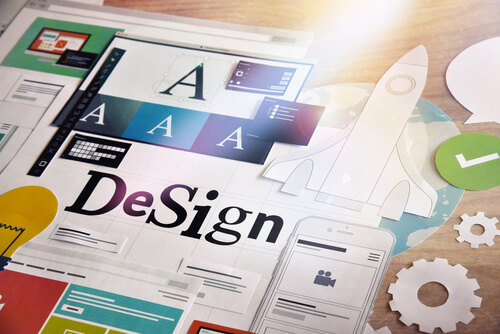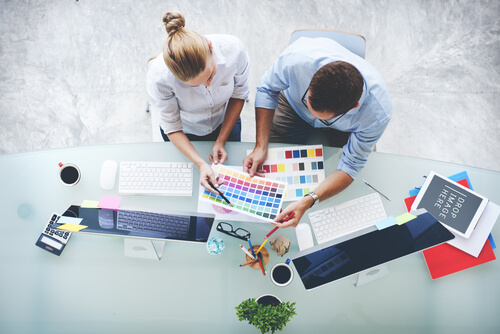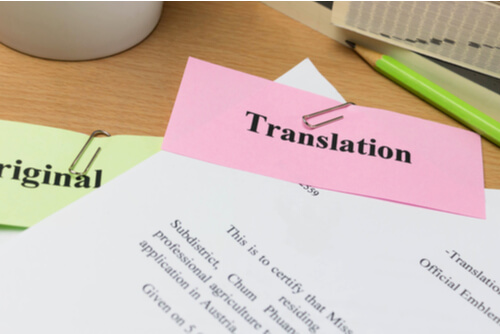 DESKTOP PUBLISHING FOR THE TRANSLATION PROCESS
The desktop publishing process for translations is similar to the process of creating original documents. It begins with an editing and then a proofreading phase. Once the text is ready, it is formatted and designed for publication.
However, there are some actions that need to be done first before using desktop publishing software. The text must be translated into the target language by a professional translator, together with all the images and graphics. Finally, the document is sent to a typesetter, who formats it according to the preferences of the target culture.
Our team of experienced designers can work with you to ensure that your translated documents look as good as the originals. We can handle simple formatting changes and complete redesigns, and since we use the latest design software, your documents will be compatible with all the major platforms.
In addition to our design services, we also offer a wide range of printing and distribution services. Whether you need a few hundred copies for a training seminar or tens of thousands for a global marketing campaign, we can get your documents where they need to be.
So, if you are seeking a partner who can help you with all aspects of your multilingual translation project, contact us today.
THE ADVANTAGES OF DTP SERVICES
The advantages of DTP services over traditional printing methods are numerous. They give you an advanced level of control and flexibility, and you can make last-minute changes to your documents without worrying about the time and expense of reprinting.
DTP allows you to create highly customised documents, resulting in a polished, professional-looking product that is sure to impress your clients. This is more cost-effective than traditional printing methods, saving on paper, ink, and labour.
DTP services are faster and more convenient than traditional printing methods. They are also much more environmentally friendly and sustainable since you do not waste resources.
OPTIMISING YOUR MULTILINGUAL TRANSLATION PROJECTS
Skrivanek Translation Agency offers you a comprehensive range of desktop publishing services to help you optimise your multilingual translation projects. We can take care of your multilingual translation projects, right from the start to the finish.
We provide typesetting in many languages and create custom illustrations and graphics. In addition, we can advise you on how to use your multilingual text to achieve the best result. Whether you require a brochure, a website or any other type of document, our DTP services can help you make your project a success.
The high quality of our desktop publishing services for translations is guaranteed by our:
experienced project managers,
talented graphic designers,
graphic editing using CAT tools.
WHICH DTP SOFTWARE TOOLS ARE USED IN THE TRANSLATION INDUSTRY?
The best DTP software tools for the translation industry are those that allow for easy and accurate creation of translated documents. This is why we use:
Adobe InDesign: This supports a wide range of languages, offering a high degree of control over text formatting. In addition, the files can be exported to various file formats, so we easily share the translated documents with our clients and colleagues.
QuarkXPress: This popular page layout software has similar features to InDesign. It both supports the most popular languages and offers comprehensive control over the document layout.
Trados Studio: This is a specialised tool that contains useful functions to support the entire translation process. It has built-in functions for working with large or complex documents and can cater for a wide range of file formats.
In addition, we use other popular tools, including Microsoft Office package. If needed, we will return the content in the same format as the original.
DESKTOP PUBLISHING SERVICES IN TRANSLATION
Communication knows no bounds, but it often faces barriers in language and design. DTP services break these barriers, ensuring that your content resonates with your target audience. Since the first impression matters, your content should always be displayed in a professional manner. Contact us to get a free quote for your project.
WHAT OUR CUSTOMERS SAY ABOUT US
1
Vielen Dank für Ihre qualifizierten Übersetzungen und die hervorragende Kundenbetreuung.
Herzlichen Dank für die sehr gute und nette Zusammenarbeit!
Ich empfinde die Zusammenarbeit mit Skrivanek als höchst angenehm. Skrivanek reagiert immer vorbildlich!
Rasch, zuverlässig, kunden- und lösungsorientiert, sehr engagiert. Wir schätzen die Zusammenarbeit mit Skrivanek sehr.
Vielen Dank für die perfekte Unterstützung & tolle Zusammenarbeit in den vergangenen Jahren! Wir freuen uns auf die kommenden Jahre… weiter so!
Super schnelle Bearbeitung und immer bestens informiert!
Alles Bestens, entsprechend erhalten Sie von uns auch viele Aufträge!
NEARLY 30 YEARS OF EXPERIENCE!
We provide professional translations that meet the highest quality standards.
100+
language combinations in portfolio
100%
of our clients would recommend us