Video game localization services – guaranteeing your global success in the gaming markets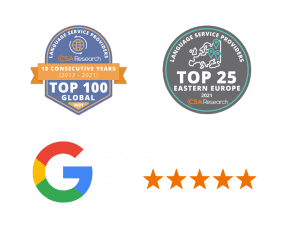 Harnessing the power of video game localization and translating it to build an enjoyable gaming experience for all game players worldwide
The localization of computer or video games is a much 'deeper' process than simply translating between the source and target language. The professionals working on the localization of a game have to take into account all the differences between not only two languages but also two cultures. The key is in the players, their mentality and the small world in which they live. It is impossible to create an identical scenario for someone from Germany, the USA, China, India and Russia. Game developers understand this very well, which is why alongside the specialists dealing strictly with the creation of the game's plot they invite translation and localization specialists to work with them as partners in the video game localization process.
Video game localization is important as it involves the translation and adaptation of the video game content to make it culturally relevant and accessible to a global audience. This may involve translating text, adapting audio and video files, modifying user interface (UI) elements and much more, depending on the specific needs of the game.
At its core, video game localization is about ensuring that all players have an enjoyable gaming experience, regardless of their cultural background or native language. By effectively translating the video game content, the developers are able to reach a wider audience and build a stronger community around their games. Additionally, this process can also help improve player engagement, by allowing gamers from different cultures to connect over their shared interests and experiences.
If you are a video game developer and want to localize your content, it is important to partner with a skilled and experienced team who can help guide the translation process and ensure that your video game is effectively adapted for a global audience. With the right support, you can create an engaging gaming experience that resonates with players from all cultures and backgrounds.
What is video game translation and localization, and why is it important for the gaming industry?
Video game localization is the process of adapting video game content to make it more relevant and accessible to a global audience. This can involve translating text, video and audio files, modifying UI elements, and much more, depending on the specific needs of the video game.
Contact us today for a free quote!
At its core, video game localization is about ensuring that all players have an enjoyable gaming experience, regardless of their native language or cultural background. It is critical for video games to be localized well to allow them to achieve high levels of engagement and player satisfaction among global audiences. Without proper translation and adaptation, video games may not resonant as strongly with foreign players due to cultural differences or linguistic barriers.
There are several key factors that contribute to success in video game localization, including the quality of the translation and the level of cultural adaptation that is involved. In order to ensure a high-quality video game localization process, it is important to work with experienced translators and localization experts, who understand the specific nuances of video games and gaming culture. Additionally, careful consideration needs to be given to the UI and other design elements to ensure that they are culturally appropriate for the local audiences.
Overall, video game localization is an essential part of the gaming industry, helping them to reach new global audiences and maximizing player engagement around the world. By taking into account the unique cultural context and linguistic needs of different markets, video game companies can create truly immersive gaming experiences for players everywhere.
How can video game developers and publishers benefit from video game localization and translation services?
Video game localization and translation services are essential tools for video game industry developers and publishers, as they allow them to create high-quality games that appeal to a global audience. By working with experienced translators and localization experts, video game companies can ensure that their content is accurately translated and adapted to reflect the cultural norms, linguistic preferences, and technological capabilities available in different regions. This not only helps to improve the gaming experience for players around the world, but also enables video game companies to reach new markets and tap into previously unknown revenue streams. In addition, video game localization can involve other important aspects, such as localizing UI elements and adapting audio files for different languages and dialects, making it an invaluable resource for any video game company looking to expand their reach and appeal. So, if you are a video game developer or publisher looking at the global marketplace, it is essential to work with experienced and skilled video game localization experts who can help you create high-quality, engaging games that resonate with players around the world.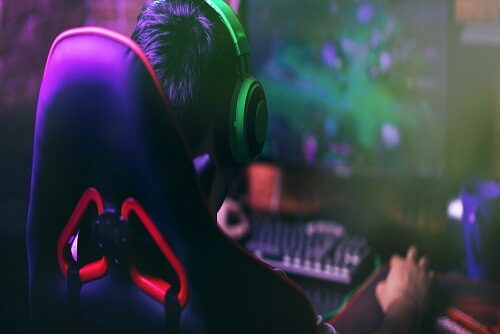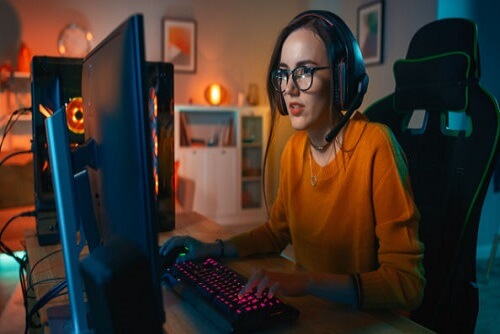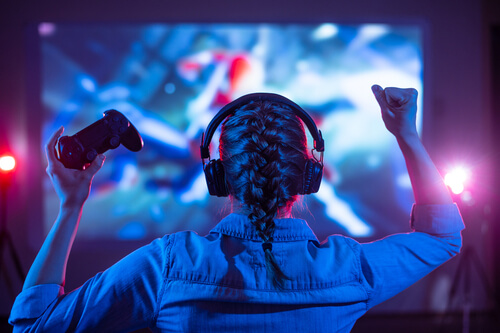 The elements of the gaming localization process
The following is a list of the most key elements of the computer game translation process that need to be considered:
Translation: adapting the text and attributes of a game into another language, either by one person or a group.
Editing: correcting aesthetic and grammatical errors in the text. In addition, it involves making sure that the expressions used are correct and consistent.
Proofreading: catching typos and other typographical errors. Rather than focusing on the game itself, a strategy of focusing solely on the text is often used.
Integration: uploading of the translated elements into the game. At this stage, the coding is updated to integrate the translated elements into the game. In addition, the user interface/user experience (UI/UX) modifications and fixes are made to ensure they are displayed correctly.
Regional adaptation: computer games containing blood, skulls and religious symbols are not always allowed. Downplaying religious issues is considered inappropriate in Korea. In Australia, no alcohol or illegal substances are allowed during gaming.
Linguistic Quality Assurance (LQA): the process of verifying the accuracy of a translation before it is placed in a game.
Audio localization: when localizing video games, language-related tasks such as translating in-game speech, dialogue and even recording soundtracks are required.
Marketing materials, including the game packaging, should also be included in the financial plan. Another element of localization is the use of local dialects. There is a requirement to carry out an LQA in every market where computer games or board games are distributed.
Are you looking for video game translation? – just contact us by email, mail or phone!
Why should you consider a translation agency to localize your games?
When considering a market location for your game, you probably consider the following:
Increasing sales.
Increasing the number of downloads from your site.
Maintaining your position in a highly competitive market.
Retaining full control of your game.
Having your players believe that they are important to your team.
Avoiding public ridicule.
If you're looking to make an impact in the gaming industry, localizing your game is essential. Localization allows you to gain access to a wider audience to increase sales and downloads from your site. It also provides a more dynamic playing experience where everyone can understand, remain engaged, and improve their overall experience. Working with a translation agency when localizing is key, as it allows you to retain full control over the game while ensuring that its message is relayed accurately across all the languages and cultures in order to avoid public ridicule. This means you can show your players how much they mean to you, helping you stay ahead of the competition in a growing industry.
Top 10 Gaming Markets
For those looking to break into the world of gaming, it is critical to know where the most successful markets lie. According to industry data, the top 10 gaming markets account for roughly 87% of the market in terms of revenue. The Top 10 Gaming Markets include China, the United States of America, Japan, South Korea, Germany, the United Kingdom, Canada, France, Spain and Italy. To maximize potential in the consumer gaming space, familiarizing yourself with these Top 10 Gaming Markets can provide an advantage when developing your game and defining its target market.
NEARLY 30 YEARS OF EXPERIENCE!
We provide professional translations that meet the highest quality standards.
6+
MILLION TRANSLATED WORDS IN 2017
100%
OF OUR CLIENTS WOULD RECOMMEND US
33%
OF OUR CLIENTS ORDER EXCLUSIVELY FROM US
WHAT OUR CUSTOMERS HAVE TO SAY ABOUT US
1
Vielen Dank für Ihre qualifizierten Übersetzungen und die hervorragende Kundenbetreuung.
Herzlichen Dank für die sehr gute und nette Zusammenarbeit!
Ich empfinde die Zusammenarbeit mit Skrivanek als höchst angenehm. Skrivanek reagiert immer vorbildlich!
Rasch, zuverlässig, kunden- und lösungsorientiert, sehr engagiert. Wir schätzen die Zusammenarbeit mit Skrivanek sehr.
Vielen Dank für die perfekte Unterstützung & tolle Zusammenarbeit in den vergangenen Jahren! Wir freuen uns auf die kommenden Jahre… weiter so!
Super schnelle Bearbeitung und immer bestens informiert!
Alles Bestens, entsprechend erhalten Sie von uns auch viele Aufträge!