CONTACT US TODAY FOR A FREE QUOTE!



CONTACT US TODAY FOR A FREE QUOTE!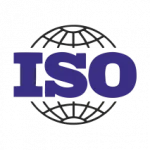 Guaranteed quality and the confidentiality of all information, confirmed by certificates.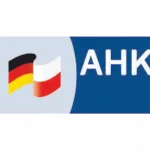 We are a member of the German-Polish Chamber of Industry and Commerce.
The focus of our translation agency is to meet your corporate requirements and translating your personal documents. Our professional translators adapt our processes to meet your individual needs. Whether we are working with user manuals or professional marketing materials, we ensure the highest quality in our translation projects.
Thanks to our qualified specialist translators and the latest language technology, we can guarantee absolute flexibility and reliability, with delivery deadlines tailored to your specific needs. We only work with experienced translators who have a university degree in linguistics, most of whom are also practitioners in their fields: Female doctors, engineers, lawyers, IT specialists and others. In this way, you can be sure that your translations are carried out by language experts who are also professional in the field.

We find it particularly important to focus on communication, speed and quality
1) 99% of our clients receive their offer in less than 30 minutes,
2) private clients are asked to make an advance payment, which can be made by bank transfer.
If you need certified translations that are accepted by courts and other state authorities, we can help. Our sworn translators have been authorized and certified by German courts, ensuring that their sworn translations are recognized throughout the European Union. We specialize in translating diplomas, certificates and various official documents with great accuracy, so you can be sure of gaining a reliable certified translation at a reasonable price.
Here are some of sectors and fields that we specialize in at the Skrivanek translation agency:
Medicine/Medical Technology/Pharmacy
Scientific and market research
Mechanical engineering/General engineering
Marketing/Media/Entertainment
IT/Electronics/Telecommunications
Retail/consumer goods
Industry/Energy
Food and beverage industry
EU/Government
Finance/Legal
FREQUENTLY ASKED QUESTIONS
How can I request a quote?
Use the form on our website or send us an e-mail with the attached file for analysis, and then accept our agency's offer.
What does a translation cost?
The price of translation services depends on the deadline, file format, type of document and subject area, as well as the additional language services you might order. This is why we calculate each order individually.
What cat tools do you use?
We use all standard CAT tools in the translation process. CAT software provides technological support for the human-controlled process by increasing the speed of work, ensuring terminological consistency and even reducing costs. With a constantly expanding database, known as a translation memory, there is no need to retranslate identical fragments. This is particularly beneficial for repetitive technical and medical texts, as it can significantly reduce your translation costs.
Is VAT included in the price?
We quote our prices in net and gross amounts, in the "VAT exclusive" and "VAT inclusive" formats. We follow local and EU legislation in our invoicing processes.
How much time do you need for the translation?
We set the deadline before we start working on your text. It is assumed that approximately 2000 words can be translated and proofread per working day. Express deliveries are also possible, on the basis of separately agreed terms.
Do you offer a quality guarantee for your translations?
We have implemented the ISO 9001, ISO 17100, ISO 18587 and ISO 27001 standards in all our processes. As a translation agency, we also have liability insurance. We guarantee 100% confidentiality and are committed to the highest quality in all processes and on-time delivery of every project, regardless of the size or complexity.
What other information do you need?
We welcome all information: whether proprietary terminology is to be used, the purpose of the text, the target audience as well as whether your text is for publication or for internal use, is it to be used for marketing or promotional purposes, or is it for an academic environment? Our work is always easier and more effective if you provide us with subject-specific guidelines and/or reference materials for your product, service or sector.
Do you have a price list?
Yes. The price list is a basic part of our business agreement with you, and we always communicate the prices before we start working on your project. The price is set individually for each job, based on our price list, the number of words in the source document, the language combination and other aspects. For a free quote, simply send us the documents you would like translated.
Do you have a privacy policy?
We never share your documents, information or data with anyone or any organization outside of Skrivanek. Information is always shared on a need-to-know basis. Your documents are only shared with those who need access to them in order to carry out your assignment. We sign confidentiality agreements with all contractors and suppliers. We strictly adhere to the provisions of the GDPR.
What formats are suitable for translation?
It is best if the documents to be translated are in an easily accessible electronic format, but we set no limits in this respect. Thanks to our DTP and OCR services, we can process files in virtually any format, including TXT, RTF, DOC/DOCX, ODT, CSS, HTML, XML, CSV, PDF and many other documents, including non-editable ones.
FOR YOU AND YOUR COMPANY, IN MORE THAN 100 LANGUAGES
Our translation agency guarantees:
Within 30 minutes of receiving your files, our project managers prepare a quote or ask for additional information in order to prepare an accurate calculation for your translation job.
We send the order confirmation, cost estimate and proposed deadline for completion of the project to you for acceptance.
SELECTION OF THE TRANSLATOR
Der Projektmanager oder die Projektmanagerin weist den Auftrag einem Übersetzer oder einer Übersetzerin mit den erforderlichen Kenntnissen und der Erfahrung auf einem bestimmten Fachgebiet zu.
The selected translator translates the source material into the target language, according to the specifications received from you.
The translation is edited and corrected by our language experts to avoid errors.
QUALITY ASSURANCE AND DELIVERY
We carry out quality assurance processes to ensure compliance with the highest quality standards and then return the final document to you.
NEARLY 30 YEARS OF EXPERIENCE!
We provide professional translations that meet the highest quality standards.
6+
MILLION TRANSLATED WORDS IN 2017
100%
OF OUR CLIENTS WOULD RECOMMEND US
33%
OF OUR CLIENTS ORDER EXCLUSIVELY FROM US
WHAT OUR CUSTOMERS HAVE TO SAY ABOUT US
1
Vielen Dank für Ihre qualifizierten Übersetzungen und die hervorragende Kundenbetreuung.
Herzlichen Dank für die sehr gute und nette Zusammenarbeit!
Ich empfinde die Zusammenarbeit mit Skrivanek als höchst angenehm. Skrivanek reagiert immer vorbildlich!
Rasch, zuverlässig, kunden- und lösungsorientiert, sehr engagiert. Wir schätzen die Zusammenarbeit mit Skrivanek sehr.
Vielen Dank für die perfekte Unterstützung & tolle Zusammenarbeit in den vergangenen Jahren! Wir freuen uns auf die kommenden Jahre… weiter so!
Super schnelle Bearbeitung und immer bestens informiert!
Alles Bestens, entsprechend erhalten Sie von uns auch viele Aufträge!