Machine translation (MT) – maschinelle Übersetzung – a valuable tool for business and everyday life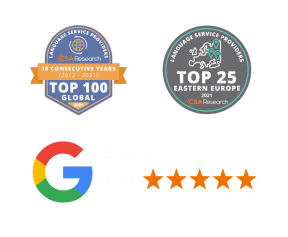 With the ever-growing global economy, the need for fast and accurate translation of documents is becoming ever more important. Machine translation is a valuable tool that can save businesses time and money. In addition, this language transfer method can be used in daily life to facilitate communication between people.
Machine translation is a process that uses software to translate text from one language to another. Artificial intelligence (künstliche Intelligenz) serves as the basis for the translation programs and processes. It uses algorithms to analyze the text and try to find patterns that can be translated.
The use of computer-based programs in the translation process has many advantages, both for companies and for customers, employees and private individuals who need to communicate across language barriers. It opens up the possibility of translating large amounts of text quickly and easily, and is also more cost-effective than human translation services. Machine translation makes the world smaller and more connected than ever before.
HOW CAN MACHINE TRANSLATION BE USED IN BUSINESS?
To remain competitive in today's global marketplace, businesses are increasingly reliant on international communication. As a result, the demand for language translation services has never been higher. While human translators will always play an important role in the translation industry, machine translation is becoming increasingly popular for businesses and their clients. Machine translation is a fast and cost-effective way to translate large volumes of text and can be used for everything from website localization to document translation. In many cases, MT can provide a sufficiently accurate translation for business purposes. However, it is important to note that this method cannot be used for all types of text. When accuracy and adherence to a particular style are critical, businesses should always use the services of a professional translator or interpreter. But for quick and rough translations, machine translation can be a helpful tool.
Skrivanek, as a provider of modern language solutions, guarantees you translations using the latest technologies and translation programs
CONTACT US TODAY FOR A FREE QUOTE!
WHY IS MACHINE TRANSLATION ENJOYING INCREASING POPULARITY IN EVERYDAY LIFE?
While machine translation is often associated with large projects like translating website content or government documents, it can also be useful in everyday situations. For example, many freely available translation programs, such as DeepL or Google Translator, which are based on artificial intelligence, offer to translate texts instantly from one language to another. This can be handy when you are travelling abroad and come across signs or menus in a language you do not understand. Similarly, MT can be useful for quickly translating emails or other correspondence from business partners who speak another language. In addition, machine translation is also becoming increasingly popular for educational purposes. Students can now use translation software to quickly and easily translate new content, articles and other internet resources into their native language, making it easier to understand new concepts and information. In short, machine translation is becoming increasingly useful in our globalized world, and there are many ways it can be used in everyday life.
WHAT EXACTLY IS BEHIND THE TERM MACHINE TRANSLATION?
Machine translation, or MT for short, is a technology that automates the process of translating texts from one language into another. Machine translation systems analyse the source text in the source language and produce an equivalent target text in the target language, without human intervention. A machine translation system (mü system) typically uses statistical and linguistic methods to analyze the source text and produce translations. Such systems can be used to translate large amounts of text, such as news articles or technical manuals. Machine translation is often used in areas where human translators (humane Übersetzer) are not available or where large amounts of text need to be translated quickly. While MT can provide accurate translations in some cases, it is not able to match the accuracy of human translation. This translation method is most effective when used in conjunction with human translation. Although machine translation technology has advanced rapidly in recent years, it remains an imperfect science and is not yet able to match the quality of human translations. Therefore, it is often used as a tool to support human translators rather than replacing them completely.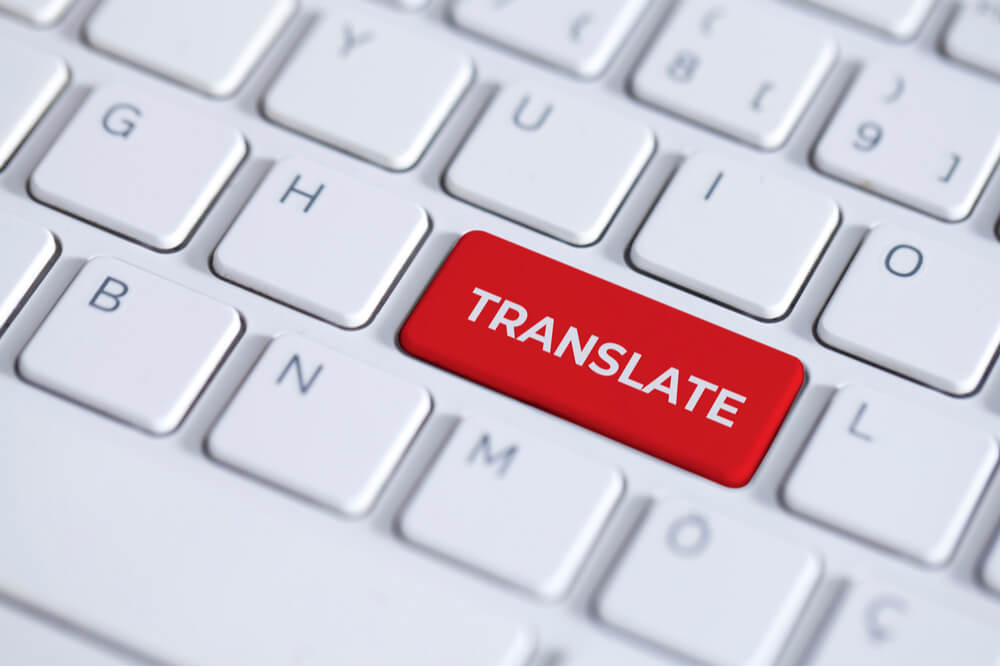 A machine translation engine – what is it and what is its role?
A machine translation engine is a powerful technology that utilizes artificial intelligence (AI) algorithms to automatically convert written text from one language into another. This technology has been used for a variety of tasks in the field of language translation, such as allowing users to quickly navigate multilingual websites, helping companies to connect better with their customers, and assisting language learners around the world in overcoming their language barriers. A key role of the machine translation engine is enabling users to easily comprehend documents containing foreign languages in order to make valuable information more accessible. Additionally, it allows businesses to expand their market into areas where previously only limited communications were possible due to language barriers. Ultimately, these engines are playing an important role in bringing people and businesses together through facilitating communication across multiple cultures and languages.
THREE MAIN TYPES OF MACHINE TRANSLATION
MT is the process of translating text from one language to another with the aid of a computer. There are three main types of machine translation:
Rule-based machine translation is the most traditional type of machine translation. It relies on a set of rules that determine how words and phrases should be translated from one language to another. This method can be very accurate, but developing the rules is often time-consuming and expensive. This approach is often used for translations between closely related languages, such as French and Spanish.
Statistical machine translation is a newer form of MT that uses statistical models to translate text. This type of machine translation is generally faster and cheaper than rule-based machine translation, but can be less accurate. This approach is often used for translation between less closely related languages, such as English and Japanese.
Neural machine translation is the latest type of machine translation. It uses artificial intelligence algorithms to learn how to translate texts. This method can be more accurate than other methods, but it is also more complex and expensive. This approach is often used for translations between very different languages, such as between English and Mandarin Chinese.
When choosing a machine translation method, it is important to consider accuracy, speed and cost. Each method has its own strengths and weaknesses, so the best choice depends on the specific requirements of the project.
NEURAL MACHINE TRANSLATION AND THE DIFFERENT VARIANTS OF POST-EDITING
Neural machine translation (NMT) is a rapidly developing technology for the automatic translation of texts from one language to another. NMT systems are able to learn from large amounts of data and can potentially produce translations of similar quality to those produced by human translators. However, NMT systems still make mistakes, and these mistakes can be costly if they lead to miscommunication. For this reason, many companies that use NMT have adopted neural machine translation (NMT-PE) posting, a process where humans correct any errors made by the NMT systems.
NMT is a variant of machine translation that uses artificial intelligence and its neural networks to produce translations. NMT systems are end-to-end models that read a source sentence and produce a grammatically and linguistically appropriate target sentence. NMT is considered a more "advanced" form of machine translation because it can capture the nuances of language better than traditional statistical methods.
THERE ARE THREE MAIN VARIANTS OF NMT:
RAW NMT (WITHOUT POST-PROCESSING)
Raw NMT is the simplest form of machine translation and involves no post-editing. This method is advantageous because it is fast and does not require additional resources. However, it is important to note that raw NMT can sometimes give inaccurate results. For this reason, it is best to use raw NMT when the text does not need to be perfect, such as for internal use only. Although some light editing may be required in some cases, Raw NMT can provide a translation memory (TM) that can be used for future projects.
LIGHT NMT (NMÜ WITH RUDIMENTARY POST-PROCESSING)
Light post-processing is a quick and easy way to improve the accuracy of the MT. It uses rudimentary techniques, such as spell-checking and grammar correction, to correct errors in machine-translated texts. While this does not produce perfect results, it can certainly improve the quality of the translations. Light NMT can be particularly useful when translating large documents where time is of the essence. In addition, light post-editing can help improve the readability of machine-translated texts and make them more user-friendly.
FULL NMT (NMU WITH EXTENSIVE POST-EDITING)
Full post-editing is the combination of MT with extensive post-editing techniques and makes it possible to produce translations that are virtually indistinguishable from those of human translators. Full post-editing is an increasingly popular option for companies that need high-quality translations but do not have the budget for human translations. It is also becoming the preferred option for translated content that is intended to be read by humans, such as marketing materials, user manuals and online content.
Post-processing neural machine translation is a process that combines the strengths of human translators, or translators and NMT systems. In this process, a human editor reviews and revises the output of an NMT system. This ensures that the final product is accurate and error-free. Post-editing neural machine translation is an essential part of the localization process as it allows companies to produce high-quality translations on a large scale. Post-editing of a neural machine translation is a powerful tool for companies looking to reach global markets.
HUMAN VS. MACHINE – WHICH TYPE OF TRANSLATION IS MORE COMPLEX?
Machine translation has come a long way in recent years, but it still has its limitations compared to human translation. One major advantage of machine translation is its speed. MT can translate large amounts of text very quickly, which is ideal for urgent projects. Another advantage is that it can serve as a starting point for human translators, which saves time and effort. However, this type of translation also has some disadvantages. One of them is that it may be less accurate than a human translation, especially for more complex texts. Another disadvantage is that it can be difficult to capture the nuances and subtleties of the language. Therefore, machine translation is best when used in conjunction with human translation, rather than as a substitute for it.
Machine translation has been around for some time and its capabilities have increased exponentially in recent years. Machine translation (MT) relies on computers to translate text from one language to another. It can be extremely fast and is often used for large documents such as websites or technical manuals. However, machine translation can also produce inaccurate results, especially when translating idiomatic expressions or slang. Human translation is performed by professional translators who are native speakers of the target language. They are able to understand the nuances of the source text and translate them into the target language. This means that human translation is often more accurate than machine translation, but it is also more expensive and slower.
If you want to ensure a high-quality translation, you should hire a professional translation service, like Skrivanek.
CAN YOU IMAGINE YOUR LIFE WITHOUT A TRANSLATION PROGRAMME LIKE GOOGLE TRANSLATOR? – THE FUTURE OF NMT
With rapid globalization and the advent of the internet, the need for effective machine translation has never been greater. There are now many different software programs that offer translation services, and the accuracy of these programs is constantly improving.
Machine translation (MT) has come a long way in recent years thanks to advances in artificial intelligence (AI) and natural language processing (NLP). Google Translate is one of the most popular machine translation programs, and it is getting better at translating multiple languages. However, there are still some challenges that need to be overcome before MT can be considered on par with human translation.
THE CHALLENGES OF NMT
One of the biggest challenges is dealing with idioms and colloquial expressions. These are often specific to a particular language or culture and can be difficult to translate. Another challenge is dealing with ambiguity. This can be particularly difficult in languages such as Chinese, where a single word may have multiple meanings. In addition, MT programs often have problems with word order, resulting in translations that sound awkward or wrong, and may have incorrect sentence structures.
Despite these challenges, the future of machine translation is promising. As development continues, machine translation is likely to become more accurate and reliable. In the future, it is likely to be used increasingly for simple translations, leaving human translators to focus on more complex tasks.
INNOVATION AT SKRIVANEK WITH SKRIVANEK NMT
Skrivanek has also been researching artificial intelligence for years. As a result, we have developed our own NMT with numerous language combinations and subject areas: Skrivanek NMT. With the development of our own internal machine translation engines, we can optimally protect the security of our clients' data, as we do not have to rely on any external product. If your company has large amounts of data to translate, we can develop MT engines that are tailored specifically for you. Just ask us, we are always happy to advise you on the subject of NMT.
NEARLY 30 YEARS OF EXPERIENCE!
We provide professional translations that meet the highest quality standards.
6+
MILLION TRANSLATED WORDS IN 2017
100%
OF OUR CLIENTS WOULD RECOMMEND US
33%
OF OUR CLIENTS ORDER EXCLUSIVELY FROM US
WHAT OUR CUSTOMERS HAVE TO SAY ABOUT US
1
Vielen Dank für Ihre qualifizierten Übersetzungen und die hervorragende Kundenbetreuung.
Herzlichen Dank für die sehr gute und nette Zusammenarbeit!
Ich empfinde die Zusammenarbeit mit Skrivanek als höchst angenehm. Skrivanek reagiert immer vorbildlich!
Rasch, zuverlässig, kunden- und lösungsorientiert, sehr engagiert. Wir schätzen die Zusammenarbeit mit Skrivanek sehr.
Vielen Dank für die perfekte Unterstützung & tolle Zusammenarbeit in den vergangenen Jahren! Wir freuen uns auf die kommenden Jahre… weiter so!
Super schnelle Bearbeitung und immer bestens informiert!
Alles Bestens, entsprechend erhalten Sie von uns auch viele Aufträge!