FOR AN OPTIMISED ONLINE WORLD!
1
Nowadays, online marketing is unimaginable without SEO. We specialize in SEO translations in numerous languages so that your multilingual websites are also ranked at the top of the organic search engine rankings internationally. The translators and IT experts from our translation agency research your keywords, analyze the terms that are hits in your target market and transfer the appropriate keywords into the target language. Our SEO translators and SEO IT experts are always happy to accompany you, both in the new conception and in the re-launch of your website on the market.
WHAT LIES BEHIND THE TERM "SEO TRANSLATION"?
1
The abbreviation SEO stands for "Search Engine Optimization". Search engine optimization is a marketing method in which the content and form of a website are changed so that it can be found better by search engines (e.g., Google, Yahoo, Bing). Through SEO, a website should be placed as high as possible in the organic search results of internet search engines, achieve higher click-through rates and receive more targeted traffic overall.
OPTIMISATION FOR SEARCH ENGINES, PERFECTION FOR INTERNET USERS
1
We design your unique website content and ad copy so that potential customers can find you more easily. Our SEO translators research and analyze the right SEO keywords for all markets, in all languages. Thanks to SEO keyword optimization, your company's website is accessible to internet users all over the world.
HOW DOES SEO WORK – WHAT IS THE SEO STRATEGY?
1
SEO texts include company websites, online shops with product descriptions, blogposts, advertising texts, articles and other web pages that can be used for search engine optimization. For these categories of texts, companies need higher search results for the international success of their website. Skrivanek's team of translators can take care of your SEO optimization process, step by step. SEO optimized website translations are carried out by a specialist in your field and proofread by a second, independent SEO translator. In this way, you receive an additional guarantee of quality from our specialist translators in your industry. The most important thing here is the keyword selection, which is the core and foundation of any content strategy.
Any questions? Please contact us.
1
Our team is looking forward to finding a solution that fits your translation requirements.
THE STAGES OF THE SEO TRANSLATION PROCESS
1
Analysis of the source pages with their keywords from the respective subject areas with regard to their ranking on various leading search engines, including Google.
Discussions with the clients about the intended keywords.
Translation of the selected keywords into the target language.
Translation of the source texts with implementation of the keywords according to the SEO requirements.
Proofreading of the translation by a native speaker of the target language with regard to the SEO requirements.
When it comes to SEO translation, it is imperative to take into account the target market, the target audience and the technical aspects. Every country has its own peculiarities, including the typical search habits of users and the preferred search engines. Contrary to popular belief, Google is not the leading search engine everywhere. That is why it is essential to have a team of experienced SEO translators who understand the regional variations and cultural nuances that impact the search behavior of foreign-language users. As a marketing agency or SEO provider, our SEO company recognizes the importance of providing bespoke solutions specific to each market and region. We take pride in being a leading SEO agency, and our team of experts is committed to delivering customer-focused, results-driven SEO translations that are designed to meet the unique needs of each business.
Our specialist translators with SEO knowledge research the optimal keywords and adwords in their language. The analysis of the target market as well as the local search behavior of the target group is our challenge and our main goal. Besides Google, other important search engines are also taken into account for the keyword analysis, such as Baidu for the Chinese market or Yandex for the Russian market. All keywords are then searched for according to specific criteria and inserted into the texts to answer corresponding search queries. Here we take special care to ensure that your texts are nevertheless formulated in an appealing, creative and target group-oriented manner.
So, if you're looking for a reliable SEO company or agency to help with your translation efforts, be sure to choose one that has a deep understanding of the other search engines that are popular in your target market.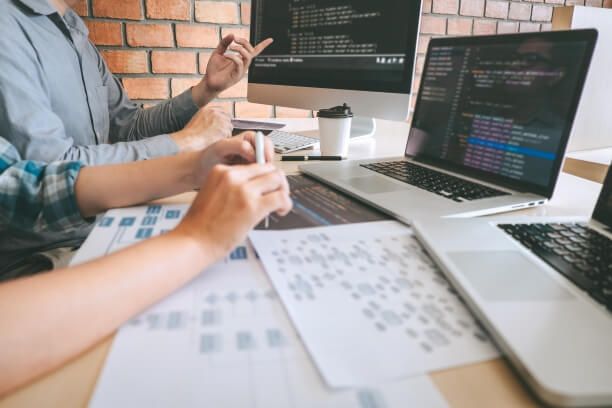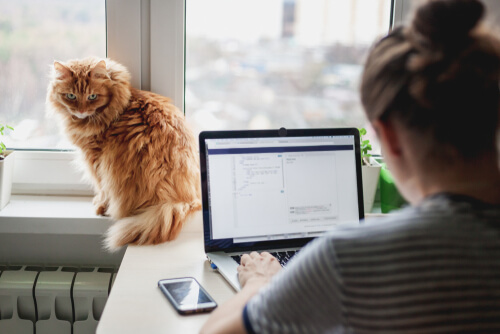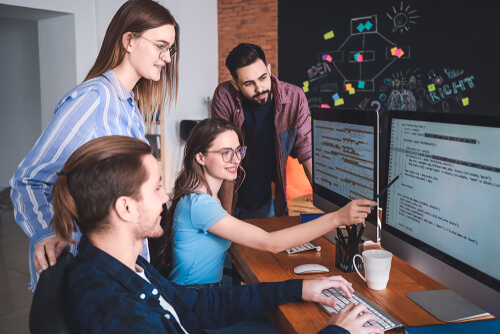 SEO AND SEA IN COMPARISON
1
Search Engine Marketing, or SEM, is usually used as a generic term and is considered a combination of SEO and SEA. SEA stands for Search Engine Advertising, i.e., paid advertising in search engines like Google Ads. The main difference to SEO is that you have to pay a fee to the search engine operators for an optimal ranking in the search results. With SEO, on the other hand, the good ranking results from the quality of the structure, design and content of the website.
HAVE METADATA TRANSLATED
1
An essential part of SEO-compliant translations is the translation of the metadata on the website. This concerns information that does not directly relate to the text of the website, such as the title (meta title), page description (meta description), website URL (internet address) and keywords relevant to the website. However, besides keyword density, these are also among the important factors according to which search engines place your website higher up in the search results.
SEO-OPTIMIZATION AT SKRIVANEK PAYS OFF BECAUSE…
1
we optimize your websites in all languages for international search engines, such as Google, Yahoo, Yandex and Baidu
we are efficient, because in addition to traditional translations we also make your website accessible worldwide through SEO translations
we work in a complex way – from keyword research through SEO translation to consulting on the internationalization of your online presence
we are technology savvy – thanks to our efficient and secure processes we can create your website quickly and effectively
we are accessible worldwide – our worldwide Skrivanek team with almost 50 locations in 14 countries is all available to you. We ensure the keyword research for the desired target countries through native-speaking and qualified marketing translators and interpreters.
WHAT IS THE SIGNIFICANCE OF SEO TRANSLATION?
1
First and foremost, search engines personalize the results displayed based on the user's geographical location and the target language in which he or she entered a search term. The target audience will most likely not even have a chance of finding a multilingual website if only the content has been translated but the SEO translation has been disregarded.
Your texts must contain words and phrases that are frequently used in search queries for your products. Because SEO is also important for translating your website into other languages for target markets, Skrivanek offers translators with experience in this area.
When it comes to creating effective SEO content for your company, the Skrivanek team goes above and beyond. Our experts understand that in order to produce high-niche technical content, e-commerce content, case studies, e-books, video scripts, website copy, and general copywriting needs, then thorough research into your business and competitors is necessary. This is why we invest time and effort into conducting extensive perform keyword research and developing a content strategy tailored to your business. Our team will produce optimized content that delivers results, ensuring that it is reviewed by you before publication. Our agency specializes in serving several types of businesses, including manufacturing, construction and e-commerce. Our expertise as an SEO partner and experienced provider of language and marketing services is unmatched, and our services come at an affordable SEO services price. So, if you are looking for one of the best SEO agencies, Skrivanek is the way to go.
OUR PORTFOLIO OF SERVICES INCLUDES:
1
SEO translations and localization
Our portfolio of SEO services is tailored to meet your business needs. We understand that every business has unique SEO requirements, and that is why we offer customizable services to cater to your specific needs. As a trusted SEO partner, we pride ourselves on delivering quality services that not only enhance your website's visibility but also help you to generate more leads and conversions.
WHAT NEEDS TO BE CONSIDERED FOR SEO TRANSLATIONS?
1
Every optimization method is based on a set of universal SEO principles:
each page has a unique meta description that is created by you
publishing material that is primarily targeted at people rather than search engines appeals to the recipients and help gain their trust, according to the authors
creating alt descriptions for photos and descriptions for infographics that describe the content and include keywords
Additional websites that include backlinks to your website (link building) and internal links directing between pages on your website
Ensuring that the URL address has a readable structure.
In order to create both generic and personalized pieces for a specific page, it is necessary to be aware of the target audience and what they are looking for in online content in the target language.
For businesses looking to expand their reach into new global markets, SEO translations are essential. It is important to have a solid understanding of on-page SEO (on page optimization), off-page SEO, and technical SEO principles in order to create content that is both effective and culturally appropriate for your target audience. A comprehensive SEO audit can help identify areas for improvement and ensure that your website is optimized for search engines in all languages. When choosing an SEO service provider for your translation project, be sure to consider their expertise in your industry and their ability to create both generic and personalized content that will resonate with your target audience. By considering all these factors, you can ensure that your SEO translations are top-quality and effective in driving traffic and conversions for your business.
WHAT OUR CUSTOMERS SAY ABOUT US
1
Vielen Dank für Ihre qualifizierten Übersetzungen und die hervorragende Kundenbetreuung.
Herzlichen Dank für die sehr gute und nette Zusammenarbeit!
Ich empfinde die Zusammenarbeit mit Skrivanek als höchst angenehm. Skrivanek reagiert immer vorbildlich!
Rasch, zuverlässig, kunden- und lösungsorientiert, sehr engagiert. Wir schätzen die Zusammenarbeit mit Skrivanek sehr.
Vielen Dank für die perfekte Unterstützung & tolle Zusammenarbeit in den vergangenen Jahren! Wir freuen uns auf die kommenden Jahre… weiter so!
Super schnelle Bearbeitung und immer bestens informiert!
Alles Bestens, entsprechend erhalten Sie von uns auch viele Aufträge!
NEARLY 30 YEARS OF EXPERIENCE!
We provide professional translations that meet the highest quality standards.
100+
language combinations in portfolio
100%
of our clients would recommend us