WHAT IS BEHIND THE ISO ABBREVIATION?
ISO, short for International Organization for Standardization, is a global organization based in Geneva, Switzerland, that sets standards for products and services. Established in 1947, there are now over 21,000 ISO standards used across the world that cover a range of topics including quality management, environmental management and safety. These standards help to ensure that all products and services meet the customer's expectations of high quality as well as aiding the running of companies more efficiently and reducing costly mistakes. Therefore, ISO certification serves as an important tool when shopping or requiring advice on a certain product or service.
Certification of the product or the service
The certification of a product or a service (Zertifizierung von Produkten und Leistungen) is an essential element of many industries, from food production to state regulations. For example, the laws related to the certification form may be necessary for various products prior to their entry to the market. Production standards and safety regulations must be met as well as in order for a product to achieve certification. ISO certification ensures that any purchase you make is in accordance with the current protection laws and regulations. Without ISO certification, it would be hard to have any degree of assurance when buying items such as food or transport materials – in some cases it could even be dangerous. With certification, you can move forward with your life, confident that you are getting quality products and services that meet strict expectations.
THE ROLE OF CERTIFICATION BODIES
Certification bodies are organizations that award certifications to individuals or companies, which include DQS, TÜV or DEKRA. Certification bodies are accredited, which means that they have been recognized by another organization as competent to award certifications. Certification is often granted for a limited period of time, after which re-certification is required. Certification bodies usually offer a number of different certification schemes, each with its own specific requirements. Certification is used to demonstrate compliance with industry standards or to recognize performance in a particular area. Certification bodies usually charge a fee for their services, and the cost of certification can vary depending on the program and the provider. Certification can be an important way for companies to demonstrate their commitment to quality and excellence, and it can give individuals a competitive advantage in the marketplace.
TÜV NORD CERT GMBH AS THE CERTIFICATION BODY FOR SKRIVANEK GMBH
TÜV Nord CERT GmbH is an independent, international certification body that offers a wide range of services and certification programs tailored to the needs of companies and organizations. TÜV Nord CERT GmbH is accredited by DAkkS (German Accreditation Body) and works according to international standards.
Skrivanek has been certified by TÜV Nord CERT GmbH for its quality management system, which is essential to the company's operations. This certification ensures that Skrivanek meets the highest quality and safety standards.
The TÜV Nord CERT GmbH's certification body is an essential part of the operations of a company like Skrivanek, as it helps to ensure that we can operate legally and safely in many different industries, such as healthcare, education and manufacturing. TÜV Nord CERT GmbH is a reliable partner for Skrivanek, providing certification services that are fit for purpose and meet international standards.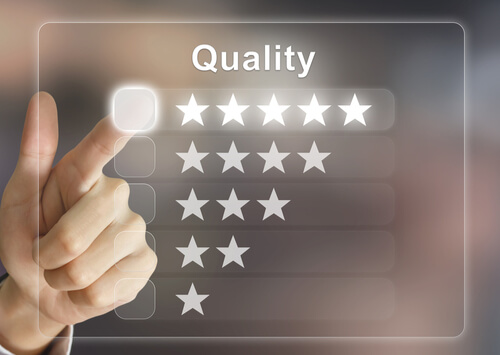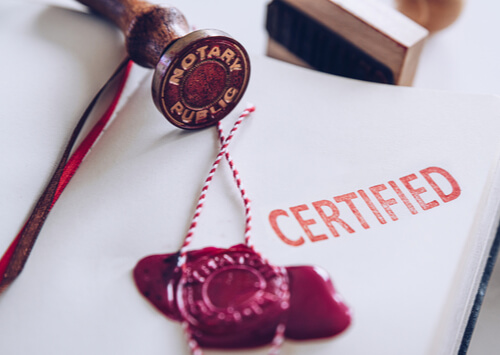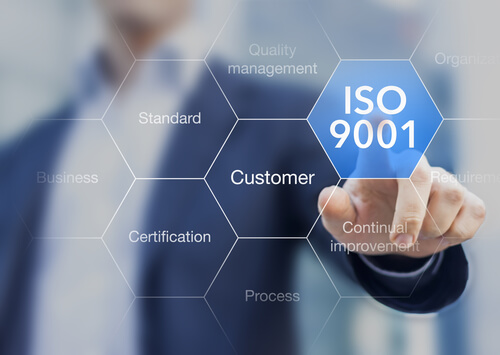 WHAT IS THE DEFINITION OF ISO CERTIFICATION?
ISO certification is a quality management system that provides a framework for companies to improve their performance and ensure that their products and services meet the requirements of the customers and authorities. It is based on the principles of quality assurance, which include planning, controlling and reviewing processes and products to ensure they meet the standards. The certification procedure is usually carried out by an independent certification body, which issues a temporary certificate if the assessment is positive. ISO certification is voluntary, but it can help organizations highlight their commitment to quality and improve their competitiveness.
IN WHICH AREAS ARE CERTIFICATIONS CARRIED OUT?
The certification process is carried out in several areas, and can be used to ensure that all aspects of a project meet the required standards. The areas in which certifications are carried out include quality control, safety and environmental impact. In each of these areas, a team of experts from certification bodies conducts a thorough audit of a project to identify any potential problems. These methods of examining a project include audits of the company's management system, reviews of documentation and interviews with staff. After identifying potential problem areas, the team works with the project team to develop a plan to correct these issues. Once the corrective actions are implemented, the certification process is completed and the project is given the green light to proceed.
WHAT TYPES OF ISO CERTIFICATES ARE THERE?
There are three main types of ISO certificates:
Quality Management Certificates are awarded to organizations that have demonstrated a commitment to quality control and continuous improvement.
Environmental management certificates are awarded to organizations that have effective systems in place to manage their impact on the environment.
Occupational health and safety management certificates are awarded to organizations that have demonstrated their commitment to the health and safety of their employees.
All three types of ISO certificates can help an organization improve its operations and show its customers that it is committed to quality and excellence.
WHAT TYPES OF ISO CERTIFICATES ARE THERE FOR TRANSLATION SERVICES?
There are a number of different ISO certificates for translation services. The most common is ISO 9001:2015, a standard for quality management. This certification covers all aspects of the translation process, from project planning to delivery. With this certificate, you can ensure that a translation company provides high-quality services. Other ISO certificates for translation services include ISO 17100:2015, which covers quality management for translation services, and ISO 27001:2013, which covers information security management. These certificates give you the assurance that your personal data and confidential documents are handled in a secure and professional manner.
SKRIVANEK HOLDS THE FOLLOWING 5 CERTIFICATIONS:
ISO 9001 CERTIFICATION
Skrivanek has been certified according to ISO 9001:2015 since 2002. This means that our quality management system meets the highest international standards. The ISO 9001:2015 certificate is a recognition of our commitment to excellence and customer satisfaction. The certification process is rigorous and requires regular audits to ensure we continue to meet the ISO 9001:2015 standards. Our quality assurance system serves to standardize all procedures and processes in the company, which brings numerous benefits for customers: improved communication, shorter lead times and consistent high quality.
In addition, the ISO 9001:2015 certification is a valuable marketing tool that helps us stand out from the competition and show our customers that they can rely on our quality. Here at Skrivanek, we are proud to be ISO 9001:2015 certified, and will continue to strive for excellence in everything we do.
ISO 18587 CERTIFICATE
As a translation company, we are always looking for ways to improve the quality of our services. That is why we are pleased to announce that we have been ISO 18587 certified since 2021. The standard is an extension of the ISO 17001 certification for translation services and is still relatively new, setting internationally recognized standards in post-editing (the process of correcting machine-translated texts by human translators). This certification is primarily concerned with the process and workflow of post-editing, with project managers playing a central role alongside post-editors. This certification is a testament to our commitment to quality and our drive to provide the best possible service to our clients. Contact us today to find out more about our services.
ISO 14001 CERTIFICATION
ISO 14001 certification means that Skrivanek meets the requirements for an effective environmental management system. The standard provides a framework to help organizations identify and control their environmental impacts and improve their environmental performance. Skrivanek is committed to continuously improving its environmental performance and preventing pollution. We continuously monitor compliance with the standard and review our environmental management system annually to ensure its effectiveness. Our employees play a key role in our environmental management system and we provide training to ensure they are aware of their responsibilities. We are proud to be ISO 14001 certified and will continue to work hard to protect the environment. This certification is a testament to our commitment to being a responsible and environmentally friendly company.
Thank you for supporting us in our efforts!
ISO 27001 CERTIFICATION
ISO 27001 is an international standard that specifies the requirements for an information security management system (ISMS). Skrivanek has been ISO 27001 certified since 2012, which means we have the best possible security mechanisms in place to protect our customers' data. We continuously take and evaluate measures to protect customer data, focusing not only on the use of modern technologies, but also on promoting mindfulness and responsibility among each and every employee. ISO 27001 certification is your guarantee that Skrivanek is committed to protecting your data.
ISO 17100 CERTIFICATION
ISO 17100:2015 is an international standard that specifies the requirements for translation services. The standard focuses on human and technical resources, quality and project management, contractual frameworks and service delivery procedures. This allows for a much more objective assessment of quality and the guarantee of consistently high-quality translations. Skrivanek has been ISO 17100:2015 certified since 2016. This certification demonstrates our commitment to providing the highest level of quality and service to our clients. ISO 17100:2015 is just one of the many ways we ensure that our clients receive the best possible localization services.
If you would like to learn more about the maxims of our quality and environmental management system, you are welcome to download our policy for the years 2020 to 2024.
You are also welcome to download the details of our information security policy for the years 2020 to 2024 here.
In der Zertifizierung unserer Übersetzungsdienstleitungen sehen wir eine Bestätigung der Qualität für unsere Kunden und Kundinnen.
Vertrauen Sie uns und lassen Sie Ihre Übersetzung von uns anfertigen!
WHAT OUR CUSTOMERS SAY ABOUT US
1
Vielen Dank für Ihre qualifizierten Übersetzungen und die hervorragende Kundenbetreuung.
Herzlichen Dank für die sehr gute und nette Zusammenarbeit!
Ich empfinde die Zusammenarbeit mit Skrivanek als höchst angenehm. Skrivanek reagiert immer vorbildlich!
Rasch, zuverlässig, kunden- und lösungsorientiert, sehr engagiert. Wir schätzen die Zusammenarbeit mit Skrivanek sehr.
Vielen Dank für die perfekte Unterstützung & tolle Zusammenarbeit in den vergangenen Jahren! Wir freuen uns auf die kommenden Jahre… weiter so!
Super schnelle Bearbeitung und immer bestens informiert!
Alles Bestens, entsprechend erhalten Sie von uns auch viele Aufträge!
NEARLY 30 YEARS OF EXPERIENCE!
We provide professional translations that meet the highest quality standards.
100+
language combinations in portfolio
100%
of our clients would recommend us