There are many companies that specialize in subtitling translations – including us here at Skrivanek! We offer a wide range of professional services for video content creators looking to go global. Whether you need closed captions in multiple languages or subtitles in just one, then we can help by making your content accessible to users, wherever in over the world they might be!
Want to learn more about how subtitling can help your business expand its reach and grow its customer base? Contact us today for a free quote! We are always happy to tell you all about our services, as well as explain how they work and why they are so effective. Let's start working on a global scale, together!
Why do you need video subtitles?
Creating subtitles for films and other audiovisual media is a special process that allows you and your company to reach a wider audience. Subtitling your video content not only makes it understandable to users of other languages, but it also allows you to enhance the viewing experience, especially for the hearing impaired. Video transcription and translation are important steps if you want to make your content accessible to viewers around the world who do not understand the original language used by the video.
Contact us today to learn more about our video subtitling services.
Subtitle translation services –

where we translate your video content into almost any language

At Skrivanek, we have a team of experts who are skilled in all aspects of video subtitling, from transcription to proofreading. See your videos properly subtitled in:
English
Chinese
Spanish
Arabic
Russian
French, and many more languages
If you are looking for video translations based on many years of experience, then look no further than Skrivanek.
What is a subtitle?
Simply put, a subtitle is a translated piece of dialogue inserted into a foreign-language film. A subtitle is one way of helping us to understand the spoken parts of films using a written form. It usually appears as a section of text that is displayed at the bottom of the screen.
Contact us today for a free quote!
In today's highly connected world, video subtitles give people a great way to communicate, regardless of language barriers. The popularity of subtitling is increasing due to the number of streaming providers available, such as Netflix or even YouTube channels. They require subtitling translation of their film productions in several languages to make them accessible to a worldwide audience. To achieve high-quality subtitling requires a team of highly qualified specialists, as it is a complex and multi-stage process.
What is subtitle translation?
Subtitle translation is a specialized technique that requires precise and careful language skills. It involves transcribing the audio from one language, translating it, and then proofreading it in the other language for a foreign audience to understand. This type of translation demands accuracy and must capture the meaning, register, tone, and style of the original audio. In addition to these skills, it is also important to ensure that the translation fits the time constraints presented by the video clip. This process requires good judgement and insight in order for the translation to be effective in conveying its message to the audience. Subtitle translation is a complex but necessary service, one that allows content creators to reach more people around the world.
What is the difference between normal and subtitle translation?
Translation by itself is a complex task, while subtitle translation adds another layer of difficulty. Normal translation is the process of transforming a text from one language to another, while subtitle translation requires a more complex approach. Subtitle translation requires each translated element to be shorter and adapted to fit within the time constraints of the video, which can be challenging. It sometimes also requires localizing contextual information which may not have been present in the original script, such as cultural references or slang expressions – therefore requiring expert level knowledge in both languages and cultures. In order to make sure that the subtitles sound natural and capture the essence of both languages, subtitling work involves keeping up with changes in language development in both languages. Finally, subtitle translators must also focus on ensuring timing accuracy through careful word adjustments.
Our translation services cover the entire film subtitling process:
professional transcription of the material
preparation of the files in appropriate formats (.srt, .txt, .subrip, .vtt, .stl, .xml and .fcpxml)
Film translations
Translation checking
Embedding subtitles in an audiovisual file
Preparing a file for distribution
Editing the film subtitles
Skrivanek's video translation process comprehensively handles the production and subtitling needs for your film.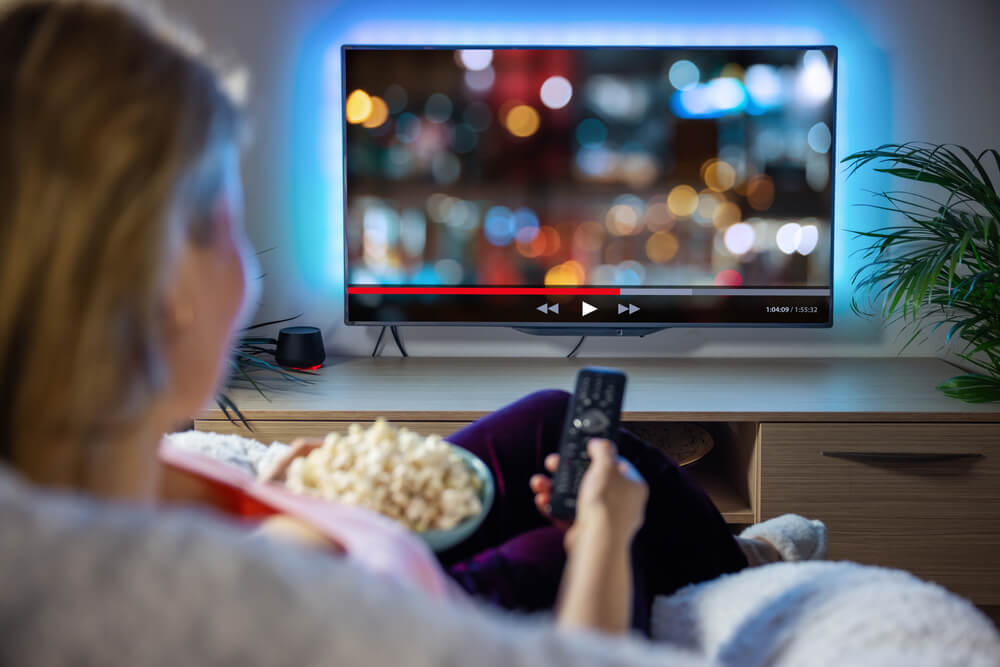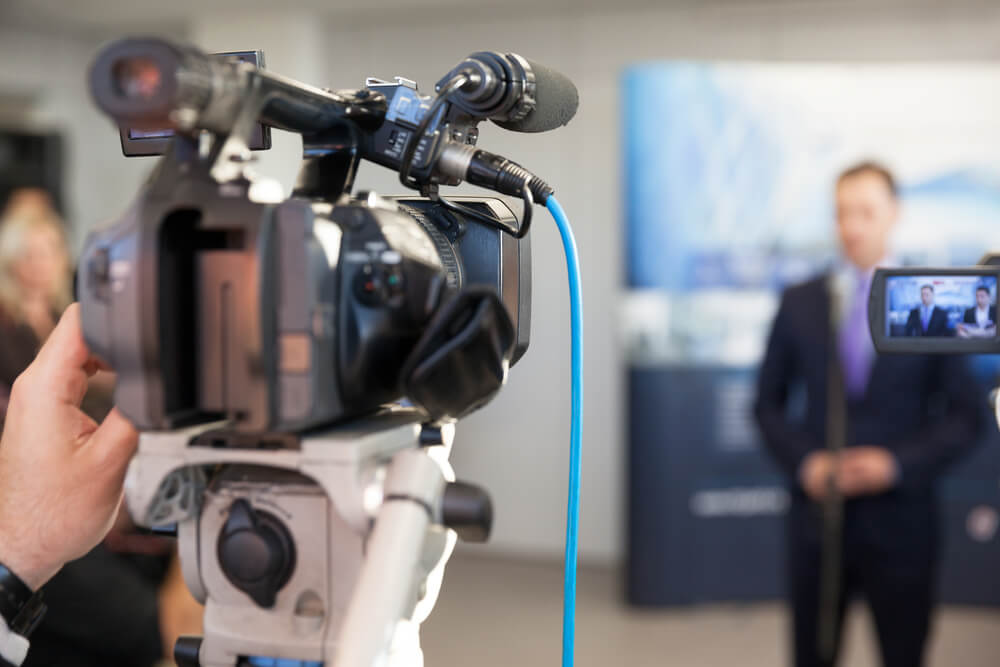 Producing subtitles means five main phases:
1. Transcription
The first step in the production of subtitles is transcription, i.e., transcribing the dialogue from the original recording. The transcription is supervised by a trained linguist who is also familiar with the characters and events in the film. This ensures that names, places and other important information are transcribed accurately and correctly.
2. Translation
Once the transcription is complete, it is translated into the desired language by a professional subtitle translator. The translation must remain faithful to the original dialogue, i.e., it must convey the same meaning, feeling and tone. The translation must be adapted to the target audience.
3. Translation checks
With the translation complete, it is often important to check that the result is valid in the target language. This check requires the services of a native proofreader, to pick up any factual or continuity errors from the translation process.
4. Timetable
Once the translation has been completed, it is timed to match the tone of the original recording. This step is crucial to ensure that the subtitles are properly synchronized with the video and do not detract from the viewer's experience.
5. Typesetting
The final step in subtitle production is typesetting, which is the creation of the actual subtitles. This involves timing, translation and special instructions to ensure that the subtitles are correct and work on screen.
Once the subtitle production is complete, you have a finished product that is ready for a global audience.
What kinds of videos do we cover?
We offer subtitling services for:
YouTube videos
E-learning courses
Website videos
Marketing campaigns
Television commercials
Documentaries and feature films
News
Webcasts and podcasts
Music videos
What are the challenges in translating videos?
Many people think that translating a video from one language to another is very easy, as long as you have the relevant software. However, this is not the case. Translating a video requires a deep understanding of both the source and target languages, as well as an understanding of the culture and context in which the video will be viewed.
Among the range of services, we offer at Skrivanek is the creation of multilingual subtitles for films and videos, often in languages that are in demand but also in those that are quite rare. In each case, our experts take into account the factors that play a particular role in the translation of the video:
Target audience: who will see the video and what do they need to understand?
Purpose of the video: is it to inform, entertain or both?
Length of the video: a shorter video may require a more concise translation, while a longer one allows for more explanation.
Use of plain language: it is important that is easily understood by your target audience.
Avoiding slang or colloquialisms: these may not be understood by the target audience
Awareness of cultural differences, offensive expressions or contextual situations: these may not be appropriate in another culture
Focusing on both the audio and the video: a prior transcription of the dialogue can help to identify any errors or mistranslations.
Using SRT files to make your subtitles more user-friendly
When it comes to subtitle files, the SRT file format is one of the most user-friendly. The SRT file format is a standard one that can be used with a variety of media players. SRT means simple text files that can be easily created and edited with a text editor, such as Notepad or Microsoft Word. SRT files contain the dialogue from a video as well as timestamps for the display of each line. This makes it easy to create subtitles in any language, as long as a corresponding SRT file is available. The first stage is transcribing the dialogue from the video: everything said that must be recorded. Only then can the transcribed text be translated into the desired language, which is the aim of the SRT files.
Why free online video translation usually fails
Using free online video translators that translate videos automatically has a number of disadvantages. Firstly, the quality of the translation is often mediocre, partly due to the fact that these programs rely on machine translation, which is not as accurate as human translation. Secondly, these programs are often slow and it takes time to translate a video. Finally, free online video translators can often only translate a limited number of languages. This means that you may not be able to find a translator program for your desired foreign language. In summary, the functionality of online video translators is mostly limited, and poorly translated subtitles lead to a negative viewing experience for the viewers.
Subtitle video experts are better than machines
YouTube sometimes uses automatic subtitling. This means that you watch a video and subtitles are displayed because YouTube uses speech recognition. In principle, this idea is workable, but unfortunately it is not professional. The reason is that speech recognition does not work 100% is that the written word does not necessarily match the spoken word. In the worst case, this can lead to misinterpretations. Those who work professionally do not use YouTube's automatic subtitles.
Professional subtitling improves the ranking of your website
A video with human-edited subtitles is also more understandable for SEO algorithms, and is better catalogued by SEO engines. When videos have subtitles, the algorithms by YouTube, Vimeo or Facebook recognize the keywords better. Subtitled material appears higher up in search results, which can lead to more views. Automatically generated subtitles do not lead to this and therefore do not have a positive effect on SEO measures.
If you want to ensure a high-quality translation, it is important to hire a professional translation service.
So why us?
When it comes to creating film subtitles, transcription, translation and proof-checking all play an important role. To ensure reliably localized subtitles for films, we work exclusively with native speakers of the target language. Our goal is simple: subtitles and subtitle translations must reflect all cultural nuances and the social context of a given production.
QUALITY
Our team is based around highly qualified and trained native-speaking specialists, who are responsible for creating professional film subtitles.
PRODUCTION TIME
As one of the leading translation service providers, we deliver a high-quality product that is in demand worldwide. We are also available 5 days a week.
VERSATILITY
Dealing with language services cannot be generalized. We know that Skrivanek is valued on the market primarily for its flexible systems. We are able to respond individually to our clients' needs in the areas of transcription, translation and film subtitling.
WHAT OUR CUSTOMERS SAY ABOUT US
1
Vielen Dank für Ihre qualifizierten Übersetzungen und die hervorragende Kundenbetreuung.
Herzlichen Dank für die sehr gute und nette Zusammenarbeit!
Ich empfinde die Zusammenarbeit mit Skrivanek als höchst angenehm. Skrivanek reagiert immer vorbildlich!
Rasch, zuverlässig, kunden- und lösungsorientiert, sehr engagiert. Wir schätzen die Zusammenarbeit mit Skrivanek sehr.
Vielen Dank für die perfekte Unterstützung & tolle Zusammenarbeit in den vergangenen Jahren! Wir freuen uns auf die kommenden Jahre… weiter so!
Super schnelle Bearbeitung und immer bestens informiert!
Alles Bestens, entsprechend erhalten Sie von uns auch viele Aufträge!
NEARLY 30 YEARS OF EXPERIENCE!
We provide professional translations that meet the highest quality standards.
100+
language combinations in portfolio
100%
of our clients would recommend us